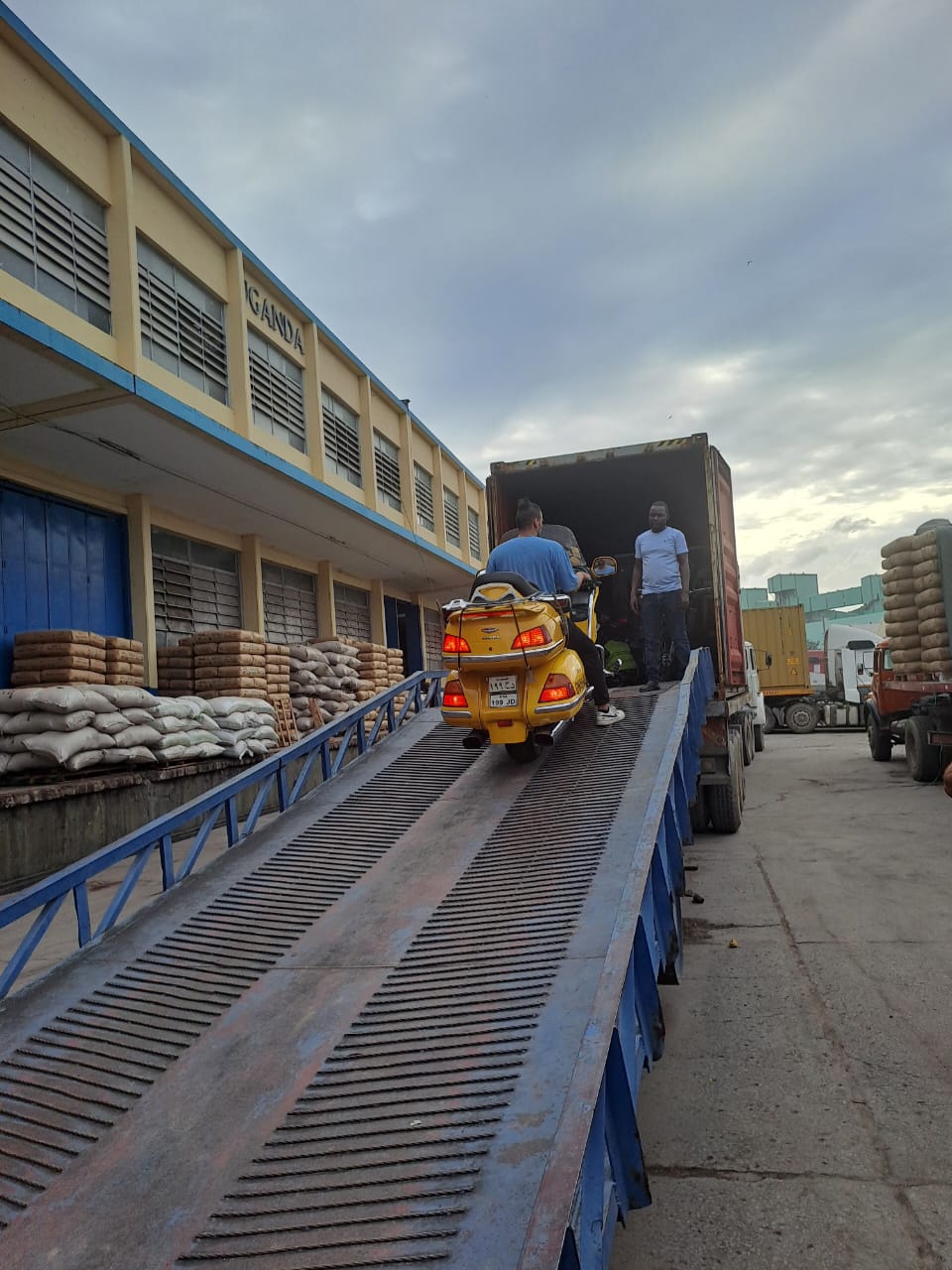 The United (E.A.) Warehouses team is dedicated to exceeding customers expectations of regional integrated logistic service providers. We pride ourselves on our passionate and dedicated team who combine professional know-how and modern technology with courtesy and commitment to deliver.  United (E.A) Warehouses Ltd is solution oriented and focused on the successful movement and handling of cargo you require with a minimum of hassle.
We at United (E.A) Warehouses Ltd are proud of the 50 permanent professional staff that reflects the Company's business culture.  Our continuous commitment is:-
Customized and innovative solutions
Continuous improvement
Solution Oriented Approach
Management Profile
Steven Ogwapit
Managing Director
Steven has been involved in United EA Warehouses Ltd, in various capacities, since its inception in 2000, and has been instrumental in steering it to a Top 100 Company in Kenya, and one of the leading logistics provider in East Africa. He has also served on the board of the Kenya Ports Authority.
An architect by profession, he is the founder and Principal of Architronic Architects, a corporate member of the Architectural Association of Kenya (AAK), where he has served as the Chairman of the AAK Mombasa Branch, and a member of the Royal Institute of British Architects (RIBA).
Being an ardent believer in service to the community, he has served as the Chairman of the Rotary Club of Bahari Mombasa, Mombasa Secondary School for the Physically Handicapped, Round Tables of Eastern Africa, and Round Table Mombasa No 3.
Steven is a graduate of the University of Nairobi and the Kenya Institute of Management.
Edward.A.D. Asena
General Manager - Operations

Edward A. Asena joined United (E.A.) Warehouses in 2004 as an Operations Manager has grown through the ranks to the current position of General Manager – Operations, Mr. Asena is responsible for the overall operations at United (E.A.) Warehouses and has been instrumental in charting the way forward for the company's growth and expansion.
He has a Diploma in Clearing, Warehousing and Practical Freight Forwarding from Bandari College. He has over Twenty (20) Years' experience in Warehousing, Clearing & Forwarding and the Shipping Industry. Mr. Asena worked with Sea Air Forwarding Int. Limited, Ufanisi Freighters (K) Limited , Consolidated (Msa) Limited and Siginon Freight Limited before he joined United (E.A) Warehouses Ltd.
Michael C. Fernandes
General Manager – Business Development
Mr. Michael C. Fernandes joined United (EA) Warehouses in March 2016 as a General Manager – Business Development. He has a wealth of experience from the shipping industry where he worked in various positions for over 30 years. He worked for Combined Warehouses, Freight Forwarders Express Transport and Span Freight Shipping Limited. He has been instrumental in developing the Marketing Department at United ( E.A) Warehouses Limited.
Susan Namachi
Human Resources & Administration Manager
Ms. Namachi joined United Warehouses in 2012. She has over 15 years' experience in Human Resource Management and Administration having worked in the Tea Industry. Prior to joining United she worked with the Tea Board of Kenya (TBK) and the East African Tea Trade Association (EATTA) as an Administration Officer. She has is holder of a Diploma in Human Resource Management & Industrial Relations from The Mombasa Polytechnic and B.A. Human Resource Management from Kenyatta University. Susan is a CHRP-K with a Practicing License from the Institute of Human Resource Management (IHRM). 
Grace A. Areba
Accountant
Ms. Grace Ariri Areba joined United (E.A.) Warehouses in 2016 as an Accountant. She has over 12 years' experience in Accounting and Financial Management. She is a holder of a Diploma in Accountancy and Bachelor in Business Management (Finance option) and is a Certified Public Accountant (CPAK).
Rashib Imbuga Mulamula
Clearing & Forwarding Supervisor
Rashid Imbuga has 24 years of experience in Clearing and Forwarding and Logistics obtain after working for various clearing companies in shipping and the transport industry. He holds a Diploma in Clearing and Forwarding and holder of East Africa customs Practicing Certificate from Kenya school of Revenue Administration (KESRA)